I Was Alive Enough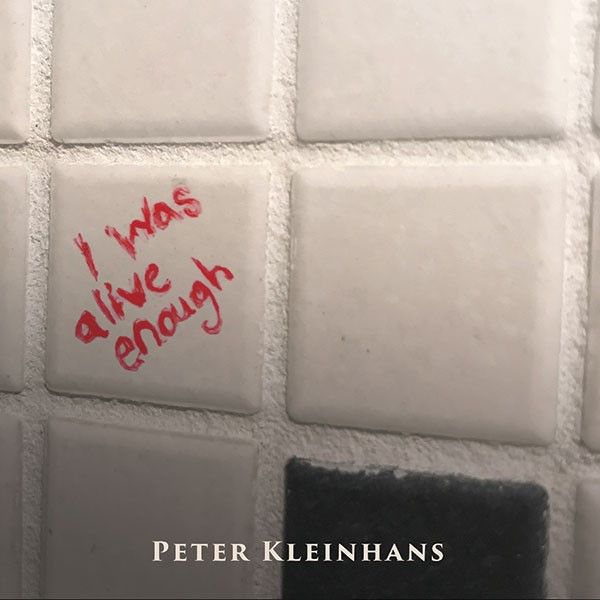 The times we live in are so obscure that having a focal point to direct thoughts and dreams are in demand – music continues to be that visual aid of hope for the masses.  Of course, there is so much digital music in the market today that one may get lost in the shuffle trying to find collections with meaning, but there are some that come down the pipeline to music journalist that just sits RIGHT.  Which brings me to the album featured in this review – I Was Alive Enough. 
I Was Alive Enough is an album by American Alternative singer/songwriter Peter Kleinhans.  Kleinhans is notable for creating music that bridges the gap between the genres of Blues, Rock, and Country adding a storyline to emotionally driven music which feeds the soundtracks of everyday people being both conceptually practical and memorable.   
Written, recorded, and released during COVID-19 lockdown period, I Was Alive Enough has 12 songs that dials-in to the major concerns of the time as well as giving optimism to look ahead in comfort: 
FOMO 
Race to The Bottom 
Fake News 
91st St. 
Our Journeys 
Homeless 
Malagasy Uprising 
Beneath Two Moon 
New Mexico 
W1775 
Table for One 
Palpitations 
The standout tracks are: "FOMO," "Race to the Bottom," "91st St.," "W1775," "Table for One," and one of my favorites, Fake News."  The instrumentation featured on this collection of music is heavy on guitars – very much classic Rock, but with elements of County woven throughout.  Lyrically, each song illustrates the passion and reasoning behind the thoughts of being in the moment just enough to make an impact.  Like how every day features a new script in a person's life, the songs on this album tells those stories.  To illustrate, take a read of these lyrics: 
Well you know six years is a lot of days, 
And on some you probably wanted to run away 
But you stuck around, you stuck around 
And you'd think I would have wanted to stay in place, next to your laughter and your smiling face 
But I let you down, I let you down 
And I guess I'm gonna live with that 
How I took a globe and made it flat 
How I went and bent your smiles into frowns 
'Cause I just couldn't stick around 
Now this song isn't one of mistake or regret 
I chose what I chose and I'll take what I'll get 
But when push comes to shove 
It still hurts to hurt someone you love 
And you were willing to spend your whole journey on me 
("Our Journeys") 
This type of songwriting is what separates the artists from novices – the ability to make everyday living come to life through words.  
I Was Alive Enough places a finger on the significance of society's soul, and this artist's realistic approach to music is still intact.  BRAVO!