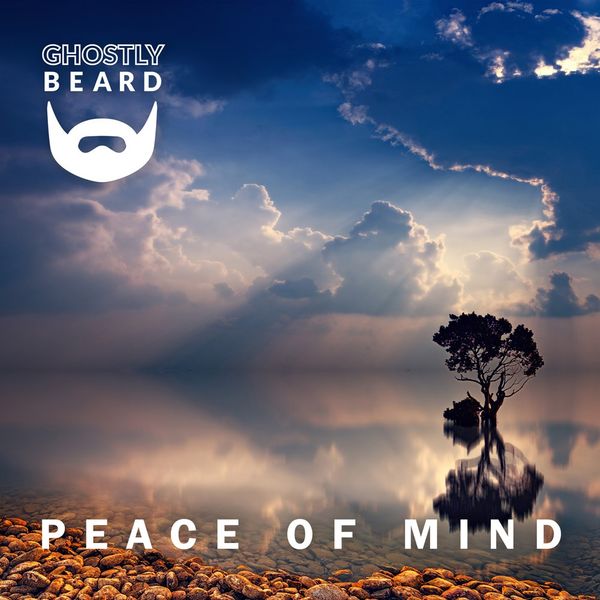 "Peace of Mind" is a ballad by singer, songwriter, musician Ghostly Beard.  And as always, he is right on the mark.
With the global pandemic affecting everyone and forcing people to shelter-in-place, many are not only suffering from "cabin-fever," but many are staying inside of their heads pondering constantly and becoming depressed.  The song's concept covers the issue of depression, and how a piece of peace of mind is so welcoming, yet, it is not at all gloomy.  Ghostly Beard keeps his lead vocal, and subsequent backing vocals, an octave above the music which is a superb vocal technique to set the mood for contentment.  Every instrument play soothingly and subtly, keeping this mid-tempo ballad abreast of monotony and setting the right mood for contemplation.  The threading rhythm of "Peace of Mind" allows for the listener to truly have an experience and a takeaway.  
To some, this track may not be ideal for the local coffee shop, but for those who believe in music being a healing tool, this song fits all avenues within our society.  "Peace of Mind" is the musical form of "reach one, teach one."
What a treatment of a topic that needs a conversation – in just four minutes / 33 seconds, this song conceptually places the listener in an "unplugged" state of mind for positive thoughts to become dominant and negative thoughts to be kept at bay.