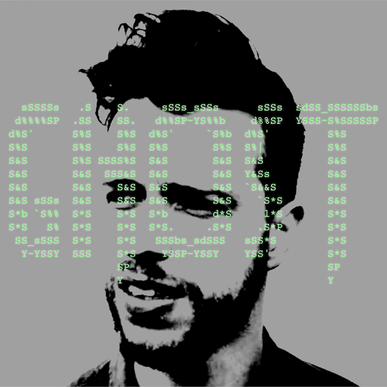 "Ghost" is a song by Belfast-born singer/songwriter Owen Denvir.  The first single off of his greatly anticipated EP "Sticks" expected to drop this year, "Ghost" is an ah-some mix of what I call Orchestral ElectroPop with its driven, modern, instrumentation and outclassing vocals. 
The song starts with earthly soundscapes, grief-stricken piano chords, and Denvir's sexy second tenor/baritone smoking vocals.  The lyrics explain the push-to-fall tale of today's electronic dating scene and how things are often left open-ended with damaged, lingering, emotions that haunt the broken-hearted, Denvir sings:  Thought you were the one / thought I'd found what I lost / now I see it's gone forever more / I held you once and now you're a ghost / you left your stuff in my car / you told me I'd need it more / now they're mementos of you / and I choose to cling to your memory / you left a hole in my heart / I'm bleeding out in the dark / were you too good to be true / I should have known it from the get go. 
"Ghost" has a commanding presence that stays with you after your first listen.  It showcases the inner emotions of a man without restraint.  Not since Coldplay have the world of music been gifted with music that is so eclectically euphoric, yet demanding in its beat, until YOU hear Denvir.