"She Is Matador"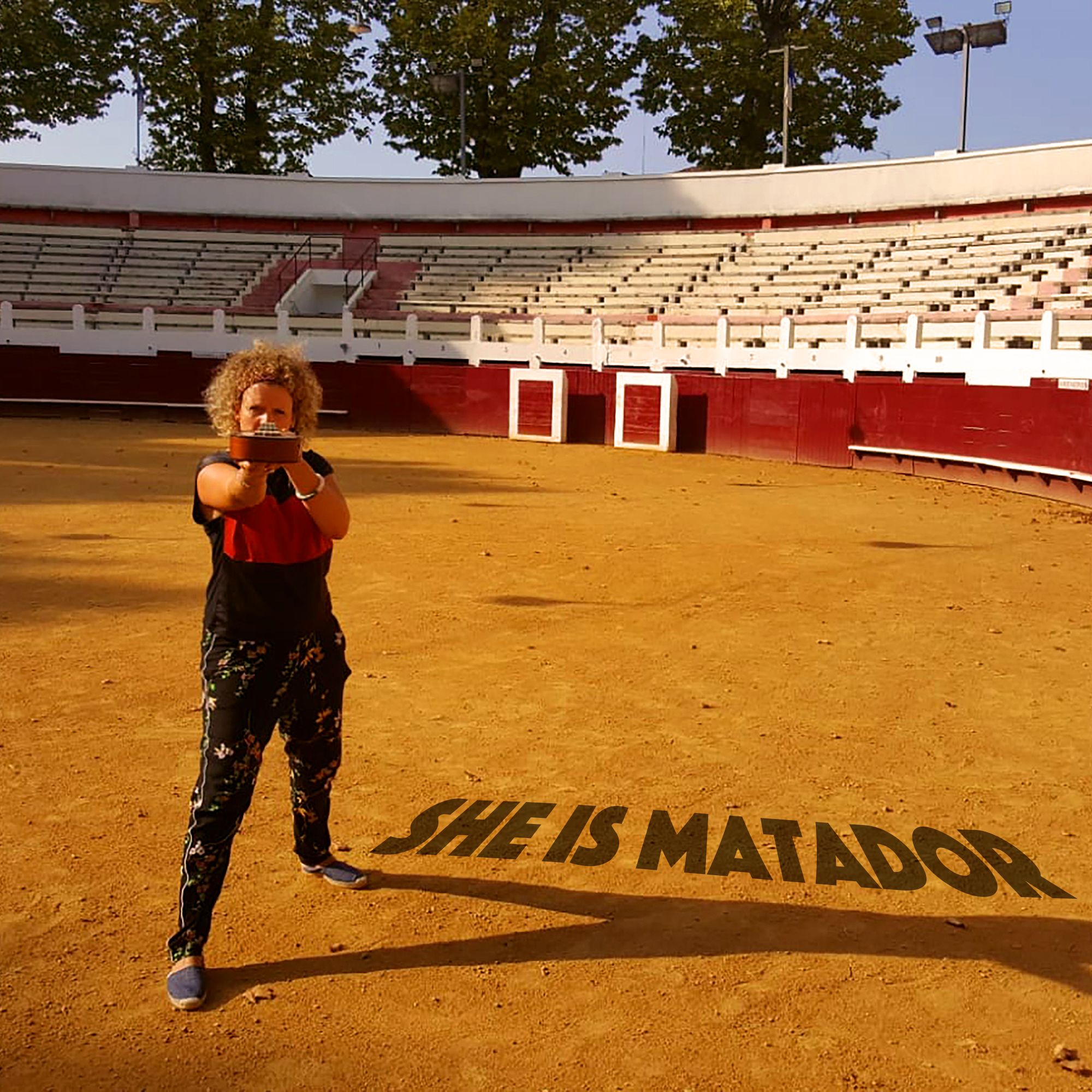 I want to introduce my readers to a songwriter with something to say – she's Fuzzy Jones – hear her roar, or shall I say, see her slam things into being.  This awesome Indie singer, songwriter, musician, producer is leveling out the playing field by standing in her truth and giving society a wakeup call.  With her latest Alternative Pop track, "She Is Matador," a creative call to action is easily becoming a summer anthem.  With strong, unapologetic, lyrics and a willful vocal execution, Jones puts it simply and forceful when she sings:   
Alone she stands 
Strong as any man 
The world at her feet 
But they watch her every beat 
She is Mata-Mata-Matador 
Mata-Mata-Matador 
Soul so strong, you will applaud 
Mata-Mata-Matador! 
"She Is Matador" metaphorically speaks to the masses reminding them about the strength of a woman and the power she holds that enables her to control any arena and wield any bull to its knees in recognition of fact!  With possible references to social and political realities, the bull symbolizes society that is stuck in fear of change and fear of difference.  Much like Marvin Gaye's writing, Jones' writing is cathartic and conceptual imploring all to take a stand and grab the bull by the horns. 
Being in the Alt. Pop genre, there are so much competition.  So, standing out of the crowd is a great drawing card.  And to be that ace in the deck, while also having strong vocals and lyrics, makes for a great modern artist.  That's what Jones brings to the stage.  Standing in the same vocal arena as strong vocalists Ann Wilson (Heart) and Kim Wilde, what sets Jones apart from her competitors is that she also has the brutal honesty and spit-fire confidence of Steven Tyler (Aerosmith).  She can stand with her girls and still be better than the guys - awesomeness!
This guitar-driven, sizzling percussion, track will continue to play onward.  
She IS matador; keep an eye out for her victory!