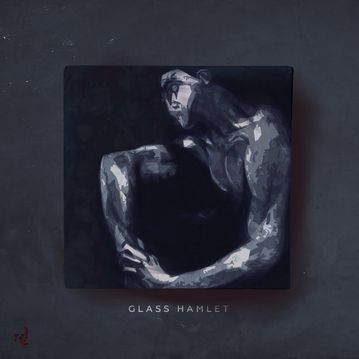 Russian born, NYC raised, underground developed!   
A true poet is the author of their own work and they express it two ways – either in writing or performing their art to an audience.
Honestly, it is not new news that every rapper who has come and gone could call themselves a musical POET because they rhyme and follow a scheme set to music, but how many really are POETS?  How many can tell their message lyrically, musically, and creatively with clarity and precision without blurring the lines while speaking their truth?  Few. 
Pasha Kalachev, best known by his professional name Glass Hamlet, stands alone in accomplishing this feat.  He has established himself from the underground music scene of New York City into becoming a rapidly relatable musical poet.  His floetic approach to Rap is sharp, streetwise, intense, and transitional.  Sharply, he expresses his emotions, experiences, and visions in a literal sense. 
Unlike most rappers who redundantly remain in one style, Glass Hamlet is a kaleidoscopic artist in that he transitions between elements of the Hip Hop culture while respectively blending the classic with the innovative and forming his unique rhythmical way of interpreting his story, or shall I say his stories, allowing his audience to SEE the real picture.  When you listen to him – it is CLEAR. 
On his most recent piece of work entitled "Author's Preface," Glass Hamlet takes his listeners into his shatterproof ethos by way of 14 creative cuts:
Keep It Up
Lilac
Show Me
Minutes
Hourglass
Done with NYC
Long Distance
Irreverent Kids
She Knows
Architect
Come Hither
Tomorrow I Paint
From A Disputation (skit)
Dream
Of the fourteen, these seven were the most translucent to me.
"Keep It Up" is the first song in this Hip Hop collection and it is STRONG.  It awakens you with its movie score introduction.  That, along with the atmospheric vibe, keeps you listening over and over.  Hamlet's spits are enunciated excellently on this cut and his allusions to immortality, staying strong and rising above the ashes makes him the Phoenix in the Hip Hop culture.  His quiet approach to the second verse displays the cautious way we ALL wrestle with the internal processing of things against the external elements.  Moreover, his stating "are we pawns on a chessboard?" only further clarifies how hard it is to let reality unfold as we try to conquer whatever stands in our way.  Honestly, Hamlet had to be strong to travel across Europe at such a young age and then come to New York City and conquer a music genre that is filled with powerful players.  Regardless, no matter what, we have to "keep it up." 
Following is "Lilac" an ominous cut filled with Hamlet's floetry.  He is surgical with his spits in this tune, flowing in and out of each beat.  The hook is very unique and catchy with a great balance of grit and subtlety.  The relentless synths captivate and makes for a new departure from the typical redundancies of Hip-Hop.  This is a #mustlisten track that needs to be played on blast.  Just a note:  The color lilac is associated with mourning, thus Hamlet cleverly chose the perfect metaphor to display the fragile state of man being a "lonely celestial being."  In addition, llilacs have a deep rooted history originating in ancient Greek mythology, thus Hamlet's line "They're not Poseidon, that they're just a man" justly explains the dilemma of man.  Only Glass Hamlet could tie in these ancient facts to tell a story of man's fight for immortality. Sweetness laced with power – a juxtaposition of music. 
Out the gate, the fourth song "Minutes" packs a big punch with a mellow vibe.  On this cut, Glass Hamlet skillfully transitions between classic elements of Hip Hop and Pop with a selective choice of instruments (including the boss of percussions, the 808) and combines it with pop -laden instrumentation thus making it Euro-Hype music.   This clever choice aggressively keeps you moving from beginning to end.  Point 1:09 of this cut is awesome as he introduces his floetry and your floating.  A clear picture to this track is Glass Hamlet's Russian/European history that shapes his storyline retelling how he rose from roots to rap to renaissance.  Another interesting note is that Glass Hamlet is almost singing on this track which is a melodic addition to this song. 
With "Hourglass," the intro music starts and time continues to tick with true story telling set to a ferocious beat.  Swiftly, you are pulled in by the message behind the melody – TIME, as time is the dominant, ever-present, shadow we all have to contend with daily.  Yet, when you dissect the image of the hourglass, the title of this illustrious track, you see other powerful themes that control elements within a Hip Hop artist's life:  women, the hustle, and strength.  It's a no-brainer to see how the shape of an hourglass fantastically illustrates the curves of a woman – a game changer in the life of man; but with the sand we see the grit, the grim, and the hustle; and, finally the glass itself greatly shows the strength of the author of this collection.  In short, this powerful median track pulls together the entire theme of the CD with just one word "hourglass." This is the author's preface, and in true Glass Hamlet's progressive fashion, it is placed in the middle – a double sword!
"She Knows" is a great musical homage to the strength of women.  Kudos to Glass Hamlet for being man enough to show that even the grittiest of street hustlers can be gentlemen and recognize that their female counterpart was taken from his rib – true respect should be given to her and she is not invisible.  The muffled percussions enhance the mystery of this cut and the hook infectiously gives confirmations of how female intuition is a powerful skill.  Moreover, the truism repeated, "a man of words…," is so true.  As a woman, I know I can speak for us women, we often ask that question," is he just running his mouth or is he true to his word?" Good to see that men are capable of being aware.  Splendid!
The tenth track entitled "Architect" is a musical autobiography.  It was great to hear a masterful storyline in a rap song as this is often deleted in mainstream rap nowadays.  Starting from the grass roots of the underground rap scene in Russia on to NYC, Hamlet tells his story and it never gets boring.  Within his raps, he lyrically shows how he only beat the odds and accomplished what he set out to do by breaking down the irony of society and building over it – he had to become an architect.  This track showed how the lowest can rise up with artistry and be the architect of his own domain.  In both worlds, racial clichés abound, but Hamlet knew that the "color of skin don't matter" if you have the skill to bring your "A" game and if you can spit rhymes surgically.  His original form of transitioning between elements allowed him to change history – make it HIStory which further showed that rap was "raising story tellers that" can change time and fate.  This is a great piece of new school Hip-Hop, an element of the Hip-Hop culture that by definition exemplifies a hard core and political aesthetic, and Glass Hamlet does it with ease.
"From a Disputation (Skit)" sealed the deal for me in showing how Glass Hamlet is truly the Renaissance Man of Hip Hop / Rap.  Although this is only a skit, it is a powerful pre-conclusion track.  It pieces together the floating allegories that make up such a beautiful collection of music – stories of questions and issues, of renovation of self, of the demolition of glitches that trip you up.  "I don't want to do this anymore" Glass Hamlet yells poetically in this track – an anguished phrase that so many in the arts screech so often while creating.  And yet as a true artist, you pick up the quill feather pen and create again.  Honestly, this sweet short interlude demonstrations the method to the madness of a true musical creator – how true artists carry the internal burden to create and the fear of being judged by the external, then to only repeat the cycle to complete defining yourself – the anguish and the pleasure.
To close, the first thing I noticed when I came across Glass Hamlet's work was his name "Glass Hamlet."  Because honestly, the name "Glass Hamlet" does stand out as it is different and poetic, but after listening to his entire masterpiece, I see how this name is befitting of a musical artist/poet.  I realize how on the surface he is a lot like regular glass as he is sharply structured in skill and is transparent in that he leaves nothing to mystery – he actually does wear his heart on his sleeve – the pain, the struggle, the hope, the control, it's all here and is clear to see.  But when you look closer, he is more like tempered glass as he is scratch resistant in seeing how he adapted to New York City's underground music and was able to elevate his style into an original form.  In addition, just as "Hamlet" is considered Shakespeare's most powerful and influential works in the world of literature, Glass Hamlet is quickly becoming a force to be reckoned with dominating boundaries in the Hip Hop culture. 
What Glass Hamlet is doing with Rap music is transcending boundaries and adapting rhythms and he does this all while accepting the foundation already laid in this immense culture.  I feel that Glass Hamlet has accomplished his goal of pushing "the boundaries of the rap genre to a more intellectual direction."  This is just the tip of the shard – I know there is more to come from Glass Hamlet and I want to hear more.
Which song is your favorite cut on "Author's Preface?" comment below and let me know.
To hear more songs and connect with Glass Hamlet, go to:  www.glasshamlet.com.