Don't Mind the Weather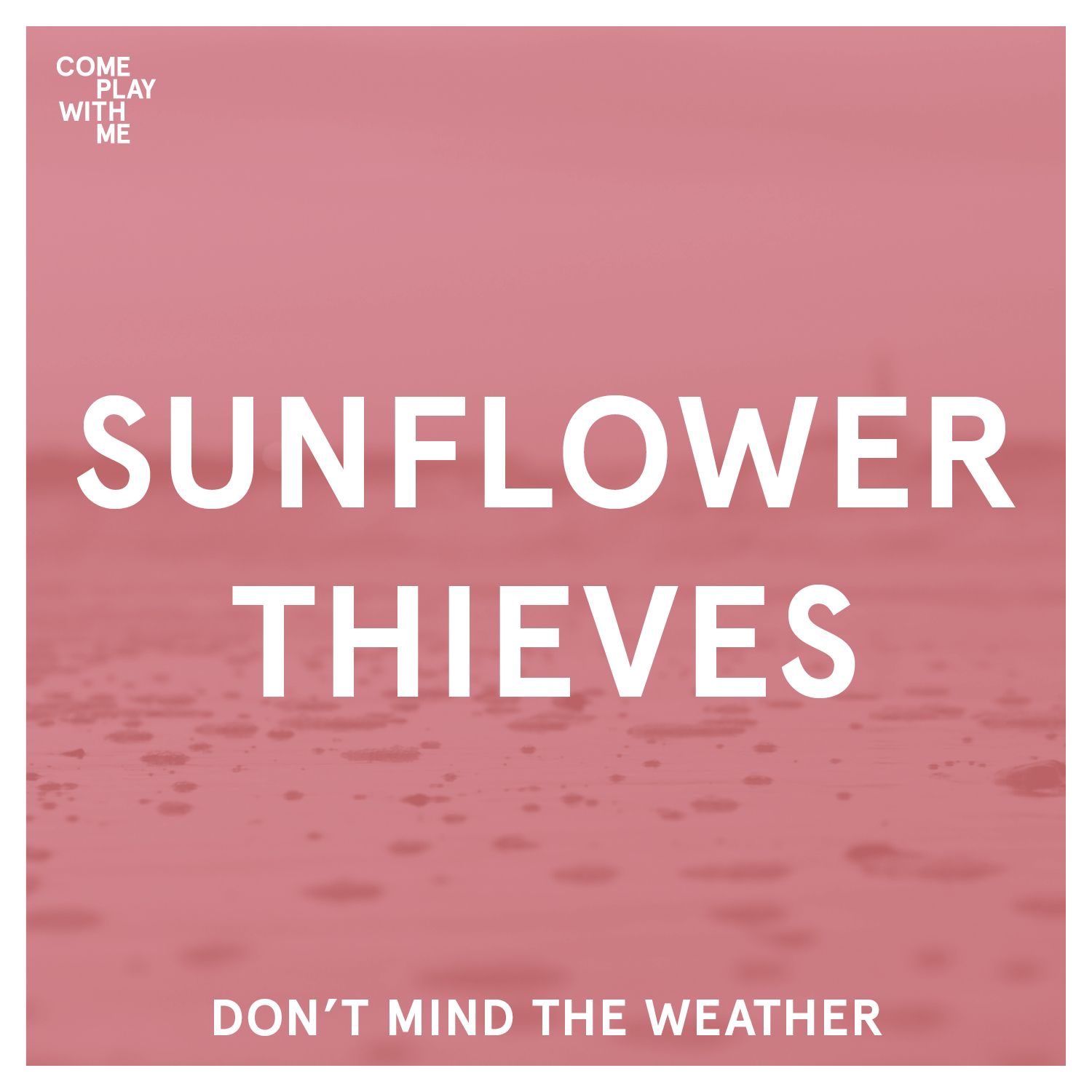 "Don't Mind the Weather" is the new single released from the Sunflower Thieves' latest album, Come Play with Me.  The single, released 26th of February 2021, plays like a heart-written prescription to feel safe through genuine, organic, love.  
In typical Sunflower Thieves' fashion, the song is built around earth imagery to illustrate a powerful theme.  In the case of "Don't Mind the Weather," the theme of the song talks about feeling safe no matter the weather – with the weather being a metaphor for turning emotions, life pulling one in different directions, or just change itself.  As the lyrics suggest, when you are with the person that guards your life, you are safe.  The lyrics sing: 
Tell me your fears 
Pull me under 
The further we dive 
The more we uncover 
When you decide 
We'll swim to the surface 
Take it all in 
We deserve this 
You'll see we're never too far from the shore 
Oh when the moon 
Draws me to you, draws me to you 
Something so silver 
Feels so familiar 
Maybe it's true 
The tide will carry us through 
In the same manner that a lover's arms encircle one to create a circle of safety, the acoustic music kinetically creates a euphoric melody of modern soundscapes and rich textures.  In addition, the Sunflower Thieves chose to vocally create a cyclical effect with their harmonies with double tracks.  Their smooth, tonal, vocals blend so well together and forms a pleasant-sounding sanctuary.  The song is powered by a nice ebbing core rhythm – which makes the track very reflective. 
Although "Don't Mind the Weather" was recorded during Covid-19 with remote recording sessions, this song is mature and timeless in its production. 
After surviving a year of Covid-19, it is welcoming to relax, unwind, and reflect while listening to a harmony-driven song that exemplifies feeling safe. 
FB | Twitter | Instagram | YouTube | Linktree