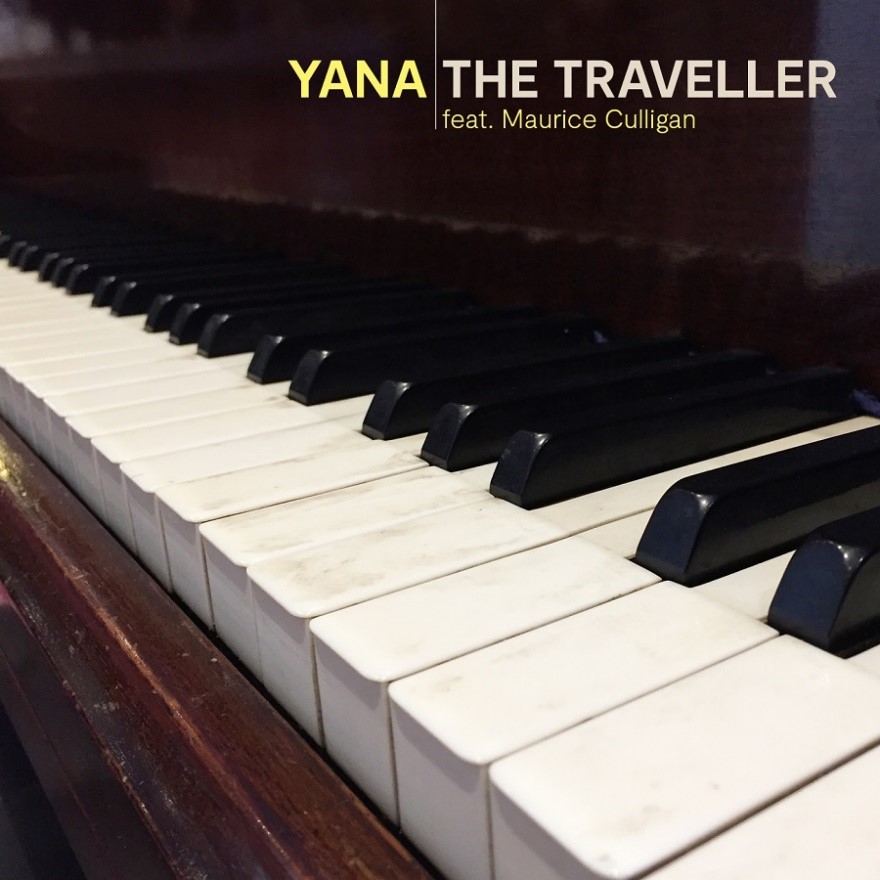 It all starts with a piano ….
The "The Traveller" is a song by Czech Republic singer/songwriter Yana.  Featuring Maurice Culligan (from the Irish band Interference), "The Traveller" ('s) storyline is an homage to Fergus O'Farrell, the late front man of Interference. The lyrics are about how one continues to live on through the music, the stories, the love, the friendships, and the experiences of one's life.  Rarely does a song feature only a piano, or a sole instrument, to accompany lyrics.  But when it is done right, it gives a stunning, almost regal, effect.  Yana (vocals) and Culligan (vocals and piano) created such a sound with "The Traveller."  The way the piano is featured on this track is as if there is a third vocalist.
The emotions poured into the latest track by Yana are almost surreal.  Just the right production was developed on this track, just enough, to leave the heart and soul in the forefront.  
It is amazing how good music and lyrics, like wine, just get better with time.  If you have just discovered Yana, you will soon agree (if you do not already do so) that her music is timeless.  I feel that we can all agree that this track is an emotional masterpiece.  What makes this track a masterpiece?  It is so unique that it can stand alone, but it is so all-consuming to the ears and souls of each listener that it draws a crowd.  Much like the Dutch Masters' paintings, real art, a true masterpiece, has a spotlight above it even when it is not on display.
It all starts with a piano.  It ends with a great memory.
Click HERE to purchase "The Traveller."