"The Airport"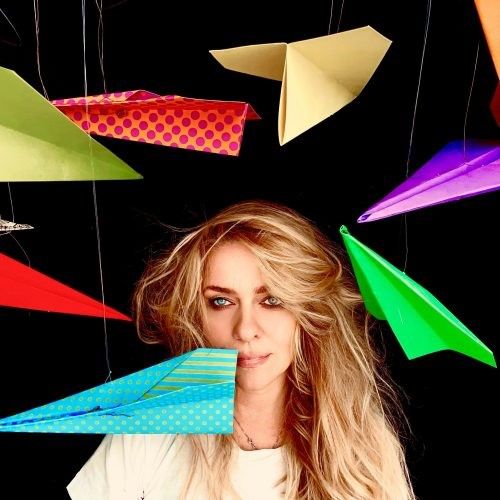 Life, in general, is full of surprises – highs, lows, delays, and early arrivals – much like an airport.  A song that illustrates this statement spot-on is the latest release from singer/songwriter/musician Lena Anderssen called "Airport." 
"Airport" lyrically tells the story of departing but not saying "bye" which alludes to reigniting short-love to create full-love.  The lyrics sing: 
Gone is that summer 
That one July 
There wasn't a cloud in the sky 
And you walked beside me 
The moon and the day were ours 
Till autumn came along 
And then just like that it's gone 
And I can't get it back 
Still I can't get it out of my head 
What you said when you left 
Well, it's something I'll never forget 
That we don't say goodbye 
We just say that I'll see you again 
A nice modern-day soft-rock track, "Airport" plays like ballad, as it pulls on the heart strings, but it also contains awesome beat commands that makes it a bit Pop-Dance.  Anderssen's lead is expressive.  Her transparent, breath-taking, vocals, exemplifies the storyline like a love letter.  Moreover, the parenthetical backing vocals add an element of memory.  In addition, the three-part harmony is reminiscent of 1970's Pop, while the additional instruments makes it so millennial and smokin in all of the right places.  Crisp, commanding, piano chords, a fab horn-section, and a blazing guitar makes a song about momentary love turn into an infectious hot summer track. 
Anderssen is known for her descriptive, melodic, songs – songs that places one in the moment and solidifies them into harmony.  Fleeting as it may be, life is so worth living, and Andersson makes this often-ignored fact anthemic with "Airport."  
When compared to most songs on Top 40 radio today, which often becomes stagnant, this track is a breath of fresh air.  It allows the listener to finally inhale good music.  Not since Olivia Newton-John has practical, melodic, music been made.  Apart from Elton John, today, music just does not resonate, transcend, and evolve the listener anymore, unless you've stumbled across Lena Anderssen.  
Watch the official video here.