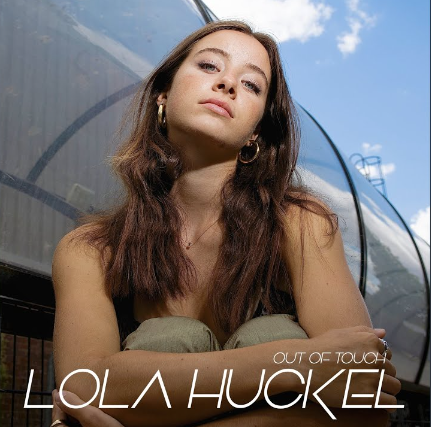 A great song can say what needs to be said without apology.  A skilled songwriter can break a heart, heal a sorrowed soul, or even celebrate a victory all with a great lyric.  In the current industry, there are few songwriters penning songs that are memorable and moving.  That is why I was delighted to place my ear on Lola Huckel - a singer-songwriter from the UK, whose lyrical compositions are filled with infectious Pop instrumentation and clear storylines. 
Her latest release, "Out of Touch" does not disappoint. 
"Out of Touch" lyrically illustrates and defines how love can be tempestuous with layers of emotions often leaving one partner feeling emotionally dead.  Huckel's lyrics sing: You used to want to show me the world / Held my hand as the curtain fell / You used to hold me oh so right 
You made me believe you were mine / I don't feel a thing / When you hold my hand it's nothing / I'm so out of touch / So out of love / I don't know what I'm doing / I'm so out of touch / So out of us / I don't know what needs fixing / I fall into your arms / I fall into your arms
The way that Huckel composed this song shows off her talents.  Her effortless lyrical execution that is laced with a uniquely strong, yet passionate, soprano whisper, tied to Pop synths, and a hook that easily becomes tattooed to the brain, gives "Out of Touch the components to soar to Billboard's Top 100 - knocking down her competitors a few rungs. 
I MUST hear more!