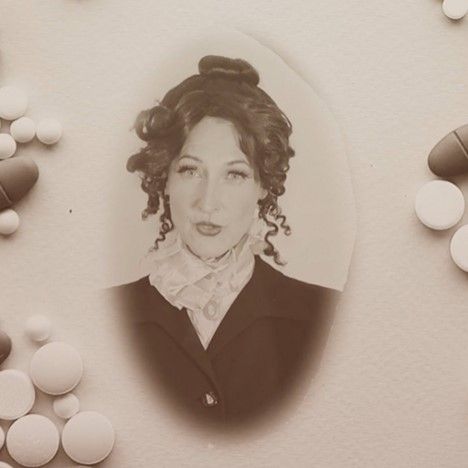 I was introduced to New York singer/songwriter Pamela Sue Mann by a friend.  And I can honestly say that she is a force to be reckoned with in the Modern Pop-Avant Garde environment.  Her latest release "Ouch" is evidence of this statement. 
It took a few listens for me to grasp the storyline, but once I delved deep into the lyrics, and closed my eyes and sonically inhaled, the picture unfolded.  "Ouch" plays from the protagonist's point of view, where the vocalist is relating the story of a person who is living in a tattered relationship, one who sees the damages coming, and instead of walking away, they choose to sharply give tough love in the form of reminders to allude the antagonist that the relationship is headed for destruction.  Very cleverly done – I might add. The lyrics sing: 
Your daddy's ways have splayed you 
swimming like a salmon 
Ouch 
You take a bite 
You better 
Have your head examined 
Ouch 
Say I'm too old to play 
The way you say I ought to 
Ouch 
Well I'm not giving a damn 
… 
Ouch 
You drove the Cadillac into the Mazarati 
Ouch 
You bought the booze 
And then you went and left the party 
Tug 
To grab your bit of rope 
And pull you want me jolly 
Pull 
No I just don't have the heart 
It's gonna pull us apart 
I'm —- walking on shards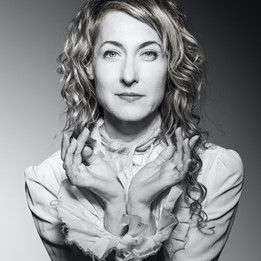 The quiet power of Pamela Sue Mann's vocals are addictive.  I'd like to say that if chocolate laced with sriracha was able to be illustrated through a vocal prowess, it would the voice of Mann.  In addition, the music of this track is so odd and delicious:  that demanding piano, those powerful strings, the peculiar sound FX, and those solid guitar riffs.  The entire production assists in making "Ouch" come to life and appear ubiquitous. 
"Ouch" illustrates how Mann is elevating the genre of Avante Garde / Pop into something more decadent and state of the art.