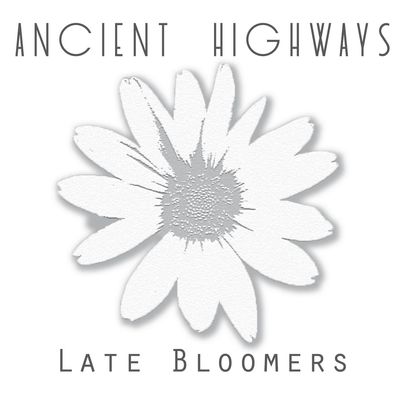 Growing up in the 80s, I used to love Steely Dan's soulful Rock edged tracks that were so mellow and funky – going into high school and college, I missed this type of music, and I so wished this style could return to radio.  So I was so impressed and giddy when I ran across Ancient Highways' songs.  They are equally as soulful but more edgy and current.  Think of this, if Janis Joplin and Steely Dan had a love child together and it was raised by Slash and Shelia E., that would be Ancient Highways.
Ask anyone and they will tell you that these two love to ROCK OUT, so when you purchase this EP, make sure to turn it up! 
Ancient Highways is a musical duo from Calgary Alberta Canada consisting of married couple Nikol (percussionist) and Robert (vocalist/guitarist) who compose songs ranging from multiple genres:  Blues Rock, Indie Rock, Alternative Country, Post Punk, and Garage Rock.  But, there are also elements of Soul, R&B, and Funk within this EP.  
This is a review of Ancient Highways' current EP entitled "Late Bloomers."  Seven tracks lace this groovy EP: 
1)  We Are Clones
2)  Trapped in My Head
3)  Sittin Here
4)  Let's Get Groovy
5)  Panda Rock
6)  So Many Questions
7)  Time Slips Away
While every track is rockin awesome, the five mentioned in this review was my all-time FAVORITES! 
The opening track called "We Are Clones" is their calling card as it displays there signature sound – ear seducing percussions, real-world lyrics, pulling guitars, evolving synths, sonic detail, and mellow vocals.  This track reminded me of the current situation of our music industry as there are so many CLONES.  One person does one thing and then another one just mimics them – forget about talent, originality, and what I call #NoRulesMusic.  Everyone walking around with Smart Phones and DUMB minds.  Artists only perform for the sake of putting a new photo on Instagram.  This track has great production and radio appeal.  JHNN Arum mixed this well giving it a nostalgic feel.  A fully produced radical Psychedelic Rock ditty.
"Trapped in My Head" is groovy Funk.  Robert goes Lenny Kravitz on this second track with pulsating guitar riffs.  In addition, the lyrics personify lust taken seriously – a person loved hard but soon realized it was only lust.  Moreover, Nikol's drums and the lead riffs on this track take you to the Motor City.  These two artists complement each other so well on this track.  I could not get that guitar riff and those cymbals out of my head!
"Sittin Here" is the third track on the EP, and the first words that came to me at first listening was:  tribal drums.  This song spoke to the Native American in my blood.  Nikol's bass drum was righteous man.  "Sittin Here" is the good girl that is bad song / the bad boy looking with a grin song.  Ain't love great!  Nikol melted all over this song.  The drum kicks give you a second heart – one that beats only for music.  And Robert's wah-wah effect on the guitar was superb. 
"Let's Get Groovy" easily became my circle of friends' summer song filled with empowering percussions and blazing guitars.  Listening to this alone, I was jamming, but sharing the track with my friends elevated it.  The pulse-like stomp that this song has is awesome.  And, there is a "Let's Get Groovy" dance that we do.  Yes, me and my friends actually listened to Robert's direction on this track and made up a dance.  The "Let's Get Groovy" dance is like the "Kid N Play" in the 90s.  Robert actually rhythmically instructs you on how to do the "Let's Get Groovy."  Of course, sipping on mellow Mimosas heightens things, but we were so BOOSHIE, or as Robert say "booshwazi," listening to this track.  We started in a line dance formation, and then Robert sings "move your hips just like this, move your hips just like this, move your hips just like, Hey Nikol, let's get groovy."  Crank this up and do this in a repeat style – try the dance – you will love this song!!!  
Muddy Waters would be proud of the voluminous guitar infused track called "So Many Questions" as the sixth song on the cut takes Soul and Blues and marries it into a Rock/Soul/Bluesy infused cult sensation.  The climbing scales of the lead guitar were a clever twist.  The lyrics of this tune is brutally honest and a wakeup call to musicians showing that any vice can be deadly when taken to an extreme – booze, smokes, etc., but those who recognize the problem and rise above it earns superhero status.  Rock on Robert, so proud of you dude!!
To close, Robert's first love was the guitar and it grew into a love affair to which he would never part.  In addition, Robert broadened his musical repertoire by listening to Limp Bizkit, Blink 182, Dr. Dre, and Zeppelin and we can hear and appreciate his musical arsenal.  
In addition, Nikol has seven years of formal piano training under her musical tool belt and is a wiz on the keyboards.  She has a major love for drums and has even grasped the ancient Japanese tradition of Taiko drumming.  And to be honest, is there anything more awesome in music than a chic that can play the drums – I mean, come on now, let's give Nikol her props people.  This lady is slamming those percussions, beating those cymbals, and thrashing those 808s, and still looks divalicious.  Hand's down, she's got it!  Proof that Girls CAN Rock!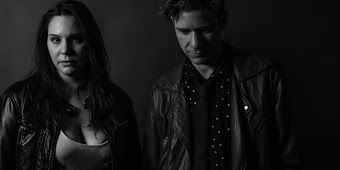 But it is the combination of these two musical masterminds that makes Ancient Highways so promising, and it is within this EP that the meaning behind their band name becomes so clear.
The ANCIENT aspect of this duo's name is displayed in their strong seasoned writing and music style – a style that not only reaches into the vaults of music, but also has the ability to compose good current rhythmic songs that can compete with their Top 40 counterparts.  Moreover, the HIGHWAYS portion of the title just illustrates to me how their songs take you on a journey through many roads of music which is displayed on "Late Bloomers." 
Take a listen and see how you will be musically transported down Soul Street, Rock Road, Boogie-Woogie Boulevard, Country Circle, and then end up on Blues Lane.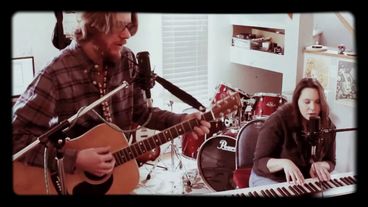 While the majority of music heard on the radio today is over processed and Disney-esque, Ancient Highways write like the music legends of old – the ANCIENT music legends – which wrote from a foundation, a storyline, and built songs that had lasting power.  That's what Ancient Highways is doing for the now of 2017.  This neo-vintage appeal is within this EP. 
Go to www.AncientHighways.com to purchase the EP digitally or on cassette and keep in tune with this band.