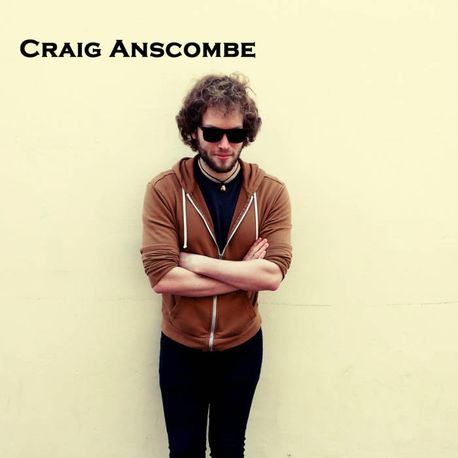 If Jon Bon Jovi was British and a solo artist, his name would be Craig Anscombe.  And, that around-the-way guy image merged with that Rock sunglass wearing at night demeanour, sets Anscombe apart from his current musical peers.  
A non-classical Tenor, Anscombe brings a great raspy tone to his vocal register which shifts his highs and lows and makes his lyrical approach almost poetic.
Anscombe is a singer/ songwriter / musician /producer / arranger from the United Kingdom who dons 14+ years of experience playing to live audiences.  His June 2017 debuted EP introduces fans to a perfect union of organic story telling set to Rock music with elements of Folk music which creates an unsophisticated elegance.  There are four tracks on this EP: 
1) "Someday"
2) "Night Sky"
3) "Heroes on The Road"
4) "Give Us Something to Believe In" 
"Someday" starts with crisp finger snaps and keeps its pace while having a nice bounce to groove to - it's that weekend vibe song that you play on repeat to just mellow out.  Craig said this song almost did not make it to the EP as there were so many transitions in production, etc., but thankfully this track adds a nice easy Soft Rock variance to the overall collection.  Regarding the theme of the cut, it tells of a romance gone sour, but instead of Craig taking the "in your face," yelling, kicking, and screaming approach commonly done in the Rock genre to display a breakup, he decided to twist the norm and allow for a more casual tackle on the subject.  It is as if a person is SAYING, "okay, it'll happen, just wait, 'someday, I'll be through with you'" versus someone YELLING, "get out, get out, get out!"  This forgiving treatment of the subject made for a great laid back tune with scaled back vocals and music.  
Retelling the all too familiar experience of the night life calling the wild-child out to play, "Night Sky" starts with the folkloric sound of strumming guitars and tambourines and builds into an up-tempo track filled with traditional Rock instrumentation and charisma.  Avidly illustrating the anxious energy that is packed into those welcoming nights, Anscombe sings "I'm ready to walk through fire" – lyrically showing that night-mood of bravery and walking on the wild side.  It's perfect imagery, because as you listen to this track, you really do see the glow and excitement of those nights that brings out the wild-child in all of us!  The song closes on an abrupt up beat which leaves you feeling that anything could happen – things are left up to your imagination. 
Rarely does one meet their own partner in crime – a ride or die buddy.  Well, "Heroes on The Road" depicts that chance encounter.  Anscombe solemnly sings "we know what we want, let's turn away . . . Cause you and me, we're heroes on the road . . . the streetlight is broken, it can't guide our way, the ground is shaken as the ghosts lie and wait."  I enjoyed how the simplistic ditty-like feel of the track lightened the load of what's often a strong passage taken by a person and their companion against the world.  The acoustic guitar and passionate lyrics round out this emotion.  A more mellowed-out Rock track, this is definitely a re-listen.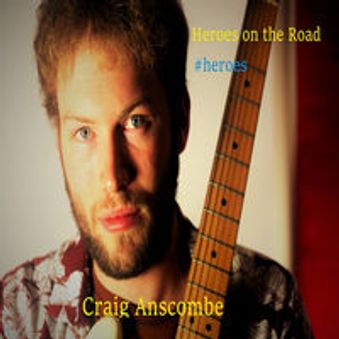 "Give Us Something to Believe In" is a ReverbNation fan favourite already and is the anthem song of the EP.  This cut allows the audience to share in with the artist in a montage of hand claps.  "Life is not easy, but life has a way of throwing you breaks to make up for the mistakes" Anscombe sings – a splendid line.  Anscombe drives home that home-grown roots Rock appeal by sticking with simple riffs and a practical song structure.  
Only a skillful singer/songwriter can alluringly get their music's message across without bellowing but in contrast just having a soft, mellow, lyrical dialogue set to traditional instrumentation – that's Craig Anscombe.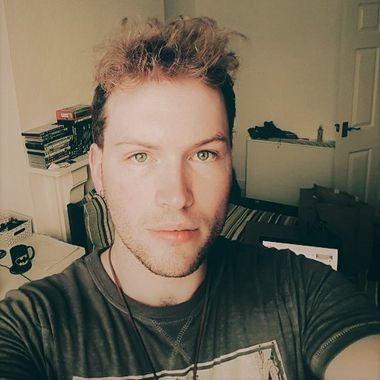 Composing and performing in the music methodology of "The Boss" (Bruce Springsteen), Jon Bon Jovi, and Tom Petty, Craig Anscombe similarly adds flair, fire, and understanding to the often-muddled life of the working man – the hard worker who has to scrape, save, and sacrifice to own a part of life – those who look forward to that next weekend or holiday to walk on the wild side and put their work woes away and just play.  This honest form of storytelling, and the practical way Anscombe smoothly marries his narrative to song, is what makes his current EP relatable and will make his next EP worth the wait. 
An extra nod goes to Brian Stephen Adams for additional production and arrangement. 
To keep up with Craig Anscombe and/or purchase his music, follow him on Twitter @craig_anscombe and craiganscombe.bandcamp.com.