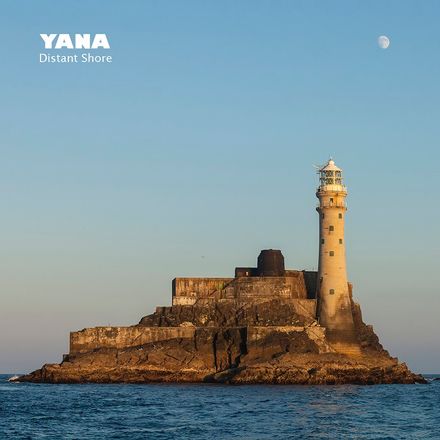 Yana is a singer/songwriter from Czech Republic who is re-introducing classic Folk music to the Millennials without mechanically erasing the beauty and candor of the genre. 
Yana's latest single "Distant Shore" feature quiet instrumentation and passionate vocals that hauntingly invites the listener to think about social disturbances while supplying serene imagery.  The song's lyrics sing about escaping to a place of tranquility to assess the world we live in while pondering on our next steps to create peace. 
Joined by Liam Ó Maonlaí on piano and backing vocals, "Distant Shore" plays like an old silent movie that allows the viewer to conceive a rich theme on the screen by using only their eyes and heart to grasp the deeper meaning of the message.  In this case, the song's scaled back instrumentation and obscure meaning allows the listener to use their deeper emotions to bring to life the song's message.  WONDERFUL!  
The vocal scales supplied by Ó Maonlaí is quite superb and stunningly exotic – these support Yana's mellow leads and easily harmonize with the melodies of the hook.  The piano plays as a third artist on the track while the guitar supplies the structure.  
Such a quiet storm of production creating a song that speaks volumes to everyone.