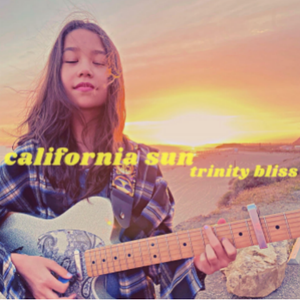 "California Sun" is a song by American singer-songwriter, musician, actress Trinity Bliss that features an amazing guitar melody that musically threads the entire piece as well as a refreshing vocal - a vocal that is addicting. 
The lyrics are a reminder to harness childhood humility, innocence, and confidence and use it way into adulthood when things become serious. 
As music journalists, we come across many young artists who share their talents between music, acting, modeling, and even sports, but very few take their craft serious enough to write good music.  This is not the case with Trinity Bliss.  Unlike other young artists who ONLY write songs about trends, heartbreak, and social euphoria, Trinity Bliss is lacing her songs with topics that are meaningful, emotionally complex, and interesting.   This songwriting technique, along with her musicianship, and vocal prowess, is what is going to make Trinity Bliss, not only one to watch, but an artist that will outlast her peers in the music scene.   At only 13 years of age, Bliss is quickly cementing her footprints in an arena full of her peers and adults, and I want to see, and hear, more. 
Check out the Official video of "California Sun" below!