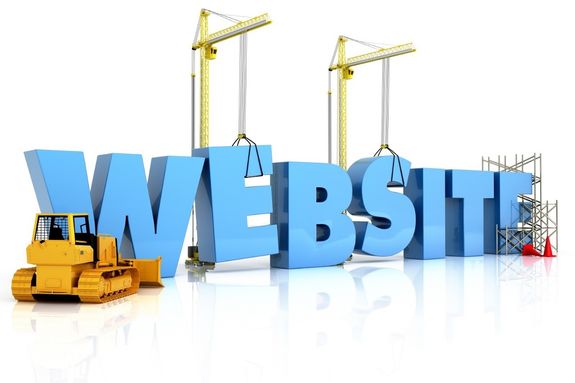 Image:  www.jobsonline-stephen.com
If you are in the business of content marketing, then you fully understand how what you display as your brand is just as important as what your business sells.  Image is everything in this sector of business, and there is no better way to illustrate your brand's image than to have a webpage. 
Whether your company chooses the DIY route to create a website or use the skills of a professional, remember that having a website and having a website that POPS is an entirely different thing, and this is where web design plays an important role. 
So how does Web Design impact content marketing?  
Since your job as a content marketer is to produce information (content) that best represents the overall tone of your business (or clients' vision), publish that content, and distribute it to your target audience, then your website should be the voice of your brand.  The design of your site plays a huge role in whether the content you're marketing reaches its audience or not, and if the design of your page is outdated, bland, or confusing, driving consumers to that content and your brand will be near impossible. 
In 2018, it is kind of common knowledge when building a webpage to incorporate the basic "need to know" items which caters to your goal – pages that inform your clients (About Us), pages that direct consumers to merchandise, your company's goals or mission, services, as well as contact.  But there are three web design MUSTS to incorporate into your web design to certainly impact your content marketing in the best way: 
attracting people and transform people into customers

brand consistency

sustainable brand loyalty 
ATTRACT PEOPLE AND TRANSFORM PEOPLE INTO CUSTOMERS
When your content is clear and concise, people become willing to purchase what is featured on your site, even better, they quickly will revisit to explore again.  This is accomplished with web designing by creating a site that is easy to read and easy to navigate.  Also, incorporating Search Engine Optimization (SEO) into your webpage (the process of using key words to increase the visibility of your website on search engines), improves the relevance of your website and this in turn brings the customers to you.  
KEEPS YOUR BRAND CONSISTENT
When customizing your website, make sure to have social media links on your webpage.  This web design tool helps to inform customers of new content that's on your webpage, alert them to special deals and discounts, and keeps your brand consistent and relevant on all of your social media platforms.  
CREATE SUSTAINABLE BRAND LOYALTY BY ENGAGING YOUR CUSTOMERS
If you stay connected with your audience, this creates a sense of community, and that creates loyalty to your brand.  A great way to do this with web design is to incorporate blogs or forumsinto your webpage.  This will assist in sharing the latest news about your company and its content and get a conversation started.  If you encourage your customers to interact on your site, this produces customer loyalty and customer loyalty spurs brand loyalty.
As a content marketer, your loyalty lies with the consumer and the client.  By reaching out, nurturing and retaining communication in both sectors, you build trust and rapport.  Web design aids in accomplishing this business relationship generating leads and increasing brand awareness for your company and your client's company.  
Web design expands the scope of your brand as a content marketer and makes all of the difference in setting you apart, and often above, the competitors in your field allowing your business' value to shine and show how with you it's not only about your content and how amazing YOU are, but how your content is there to assist in their marketing needs. 
By doing a simple search online, you can retrieve some results as to which web design service best fits your budget.  Asking neighboring businesses with likeminded goals to see which web design worked for their company is also a good way to start.  And if you are a novice when it comes to coding, templates, or basic functions of web design, I suggest you seek the help of a professional web designer or web design firm.  While this may be more costly that the DIY route, you will save yourself some much needed time and headaches, and in the end, you will be confident that what your content marketing entails is displayed to others professionally. 
If you choose to go the professional route, I suggest you research local web designers who cater to your needs and speak with a team member who can give suggestions and advice as to which direction best fits your business plan.